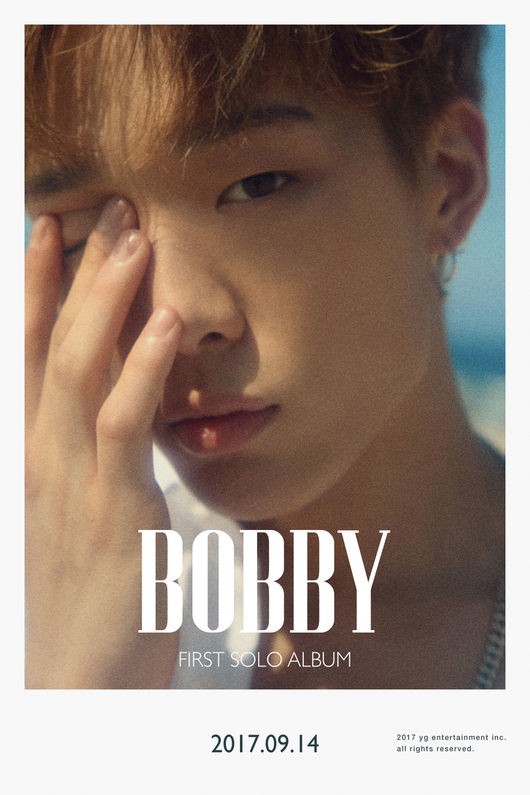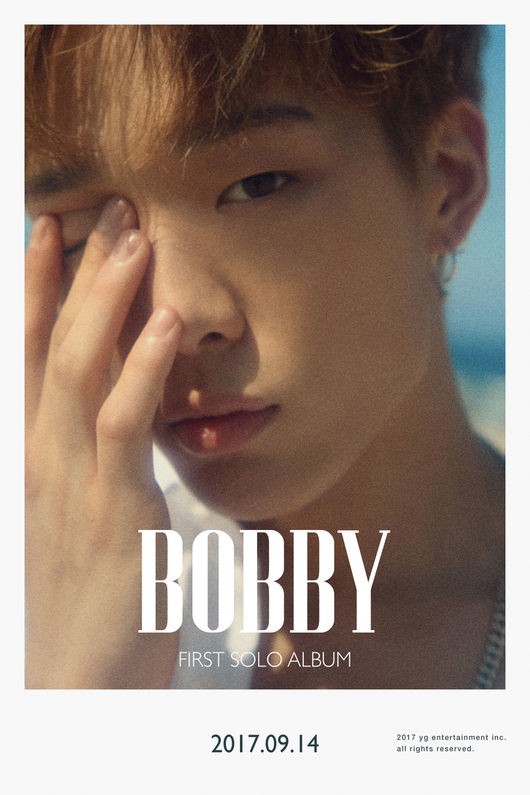 [OSEN=이소담 기자] iKON's BOBBY will release a solo album on September 14. It will be his first solo album since his debut as WINNER. At the same time, within YG Entertainment, it is the first time that a member of a group will be releasing a solo album since BIGBANG members. This only proves that BOBBY is talented enough to write songs and become a solo artist.
According to YG Entertainment on September 2, BOBBY's new solo album will be released on September 14. It posted a teaser image announcing the release of BOBBY's solo album on its official blog.
As soon as the news got out, it became a big issue among music fans. This is because BOBBY has already gained recognition after appearing on Mnet's WHO IS NEXT : WIN in 2013 and winning Mnet's Show Me The Money 3 in 2014. His groovy rapping received great reviews even from the top rappers. The songs he performed during Show Me The Money dominated the charts at that time, proving his public appeal.
Most of all, BOBBY's is the first member of a YG group that was given the chance to release a solo regular album since BIGBANG members. This show how much YANG HYUN SUK trusts iKON and BOBBY. Earlier on, BIGBANG's G-DRAGON and TAEYANG released solo albums and DAESUNG in Japan.
Releasing a regular album cannot be done in a short period of time. This demonstrates that BOBBY has been preparing for his new solo album with the backing of his agency.
In addition, new hair and fashion stylists are hired for BOBBY's new solo project. The teaser image features a different looking BOBBY. When BOBBY was doing the unit group MOBB with WINNER's MINO last year, he went for the fierce and strong image. This time however, he is more gentle and warmer. This is why expectations are running so high for his new solo album.
2017. 9. 2.