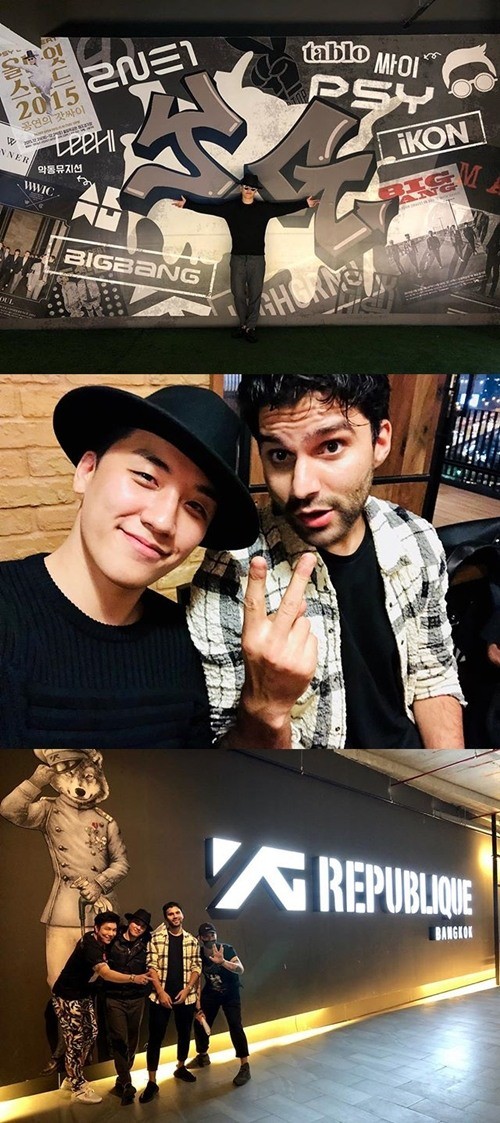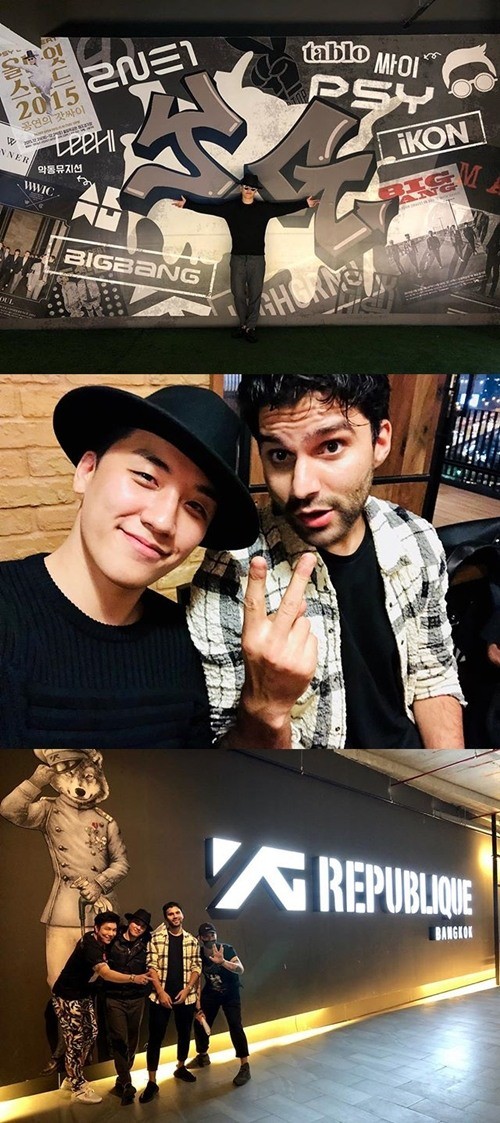 [헤럴드POP=이미지 기자] SEUNGRI revealed his whereabouts in Thailand.
Group BIGBANG's member SEUNGRI posted several photos on his Instagram on December 21.
He added the caption, "#YGBANGKOK #SHOWDC #6666666666666666666 ", "dinner with @r3hab in @ygrepublique_my bkk hahah merry Christmas by the way #bkk #thailand #showdc #YGBANGKOK", "@ygrepublique_my #bkk #thailand night #showdc i must do something good party here" along with the photos.
The uploaded photos included SEUNGRI taking a jolly shot in front of the artist names from YG Entertainment carved on a wall in Bangkok Thailand, and SEUNGRI having a great time with many people including DJ R3HAB.
Meanwhile, SEUNGRI recently donated 100 million won for the children from low-income families to help them overcome the cold wave, and thus gained attention from many people.
2017. 12. 21.