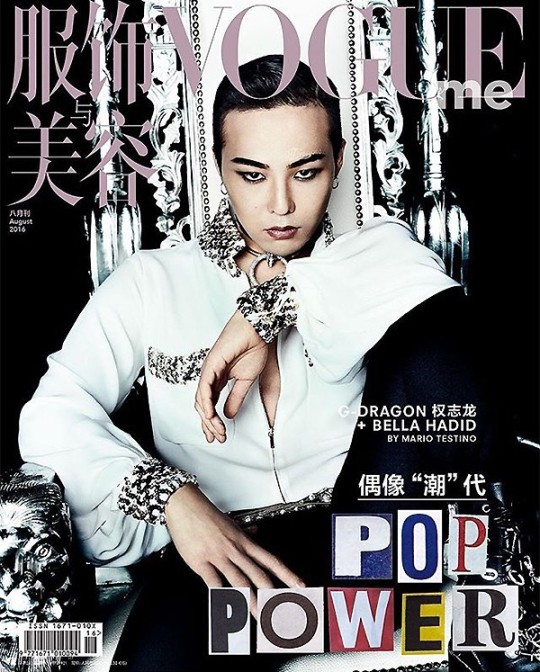 [Dispatch=이수아 기자] BIGBANG's G-DRAGON showed off his fierce charisma.
G-DRAGON did the shooting for the cover of Vogue China's August edition. The cover was shot in two different versions.
In the pictures, he showed what it really means to be a homme fatale. He wore heavy eye make-up and his face was expressionless. With his hair slicked back, he was fuming with charisma.
The fact that his jacket was slight open made him sexier. Bold accessories and his confident posture was enough to catch anyone's eye. The subtitle "POP POWER" demonstrated that G-DRAGON is indeed an iconic K-Pop star.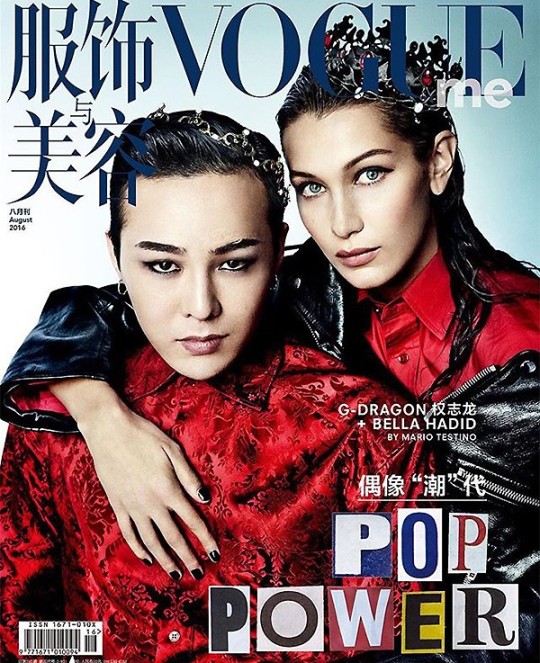 The chemistry between G-DRAGON and top model Bella Hadid was electric. Bella Hadid was dressed in red, and G-DRAGON and top model Bella Hadid looked like lovers.
They were up close and personal with Bella Hadid's arm around G-DRAGON's neck. G-DRAGON softened the mood with a faint smile on his face.
Meanwhile, BIGBANG has many projects lined up for their 10th anniversary. From August 5, BIGBANG will hold concerts under the title of"BIGBANG 10 THE EXHIBITION: A TO Z".
2016. 7. 22.