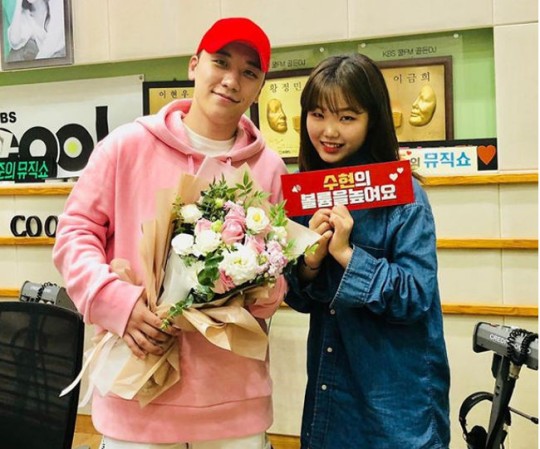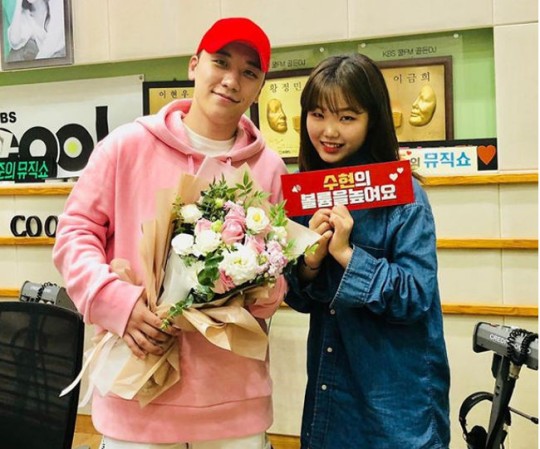 [OSEN=김은애 기자] BIGBANG's SEUNGRI supported LEE SU HYUN of AKMU.
On June 6, SEUNGRI wrote "#AKMU #SUHYUN #KBSRADIO #VOLUMEUP Congratulations on becoming the main DJ!" on his social media.
He posted a photo of himself and SU HYUN looking at the camera with a friendly look, along with the captions. SEUNGRI holding flowers while standing next to LEE SU HYUN reminded viewers of a brother and sister.
LEE SU HYUN became the main radio DJ in KBS Cool FM's 'Volume Up' for the first time since debut. SEUNGRI showed off his talk skills by making a guest appearance on June 4, when LEE SU HYUN first made debut as a DJ.
Meanwhile, members of BIGBANG excluding SEUNGRI are currently serving their military duties. SEUNGRI will make comeback as a solo artist on upcoming July.
2018. 6. 6.