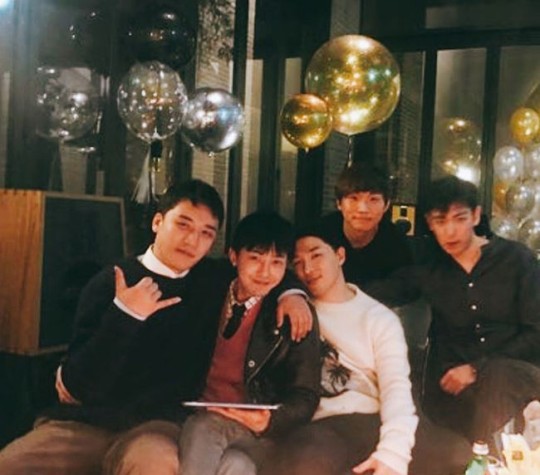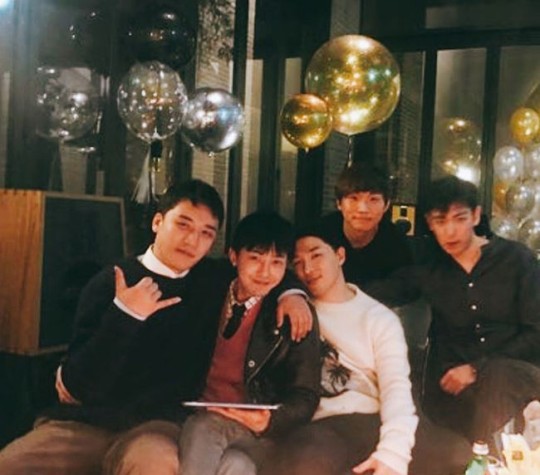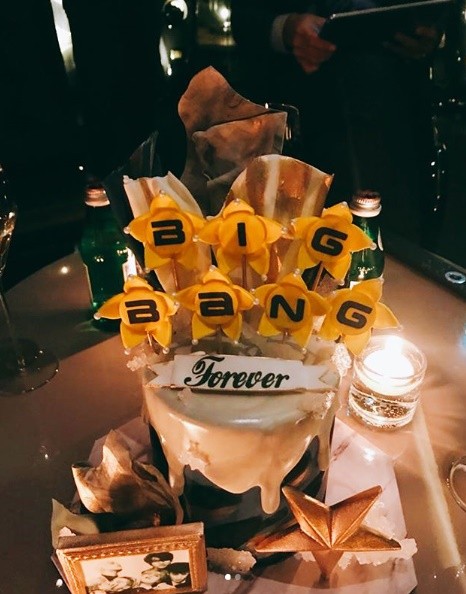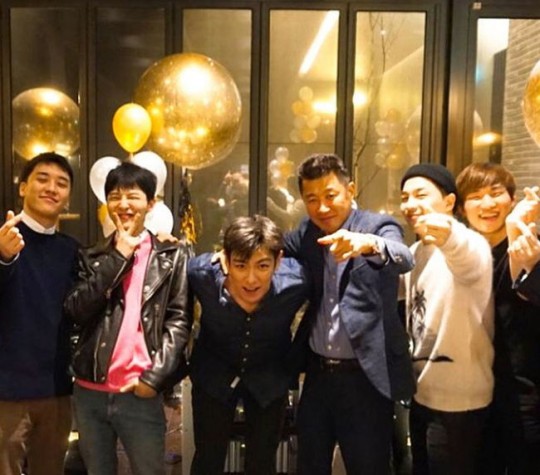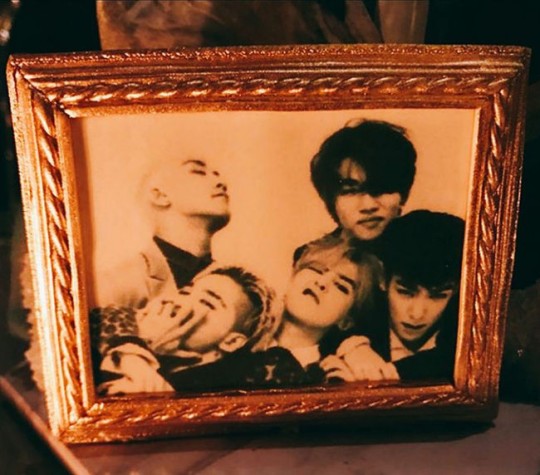 [OSEN=김은애 기자] Group BIGBANG had a gathering prior to G-DRAGON and TAEYANG's enlistment.
On February 22, BIGBANG's TAEYANG uploaded a photo of a frame containing pictures of members, and a cake with decoration that states, 'BIGBANG FOREVER' on his social media.
Paradise Group's chairman Jeon Phillip also posted multiple photos on his social media with the caption, "I hope the members successfully fulfill their military duty and return in good health".
The photos displayed members of BIGBANG enjoying their time with friends. The handsome looks and stylish fashion of members caught the attention of viewers.
It seems that BIGBANG gathered since G-DRAGON and TAEYANG will soon enlist to serve their active duty. They gathered and exchanged friendship once again, after gathering on the 3rd for TAEYANG's wedding ceremony.
Meanwhile, G-DRAGON and TAEYANG will enlist in the army on February 27 and March 12, respectively.
2018. 2. 22.