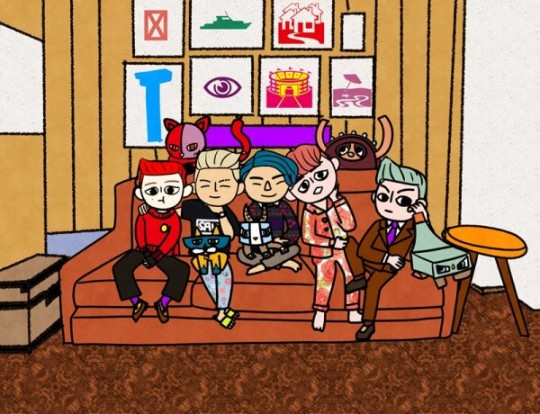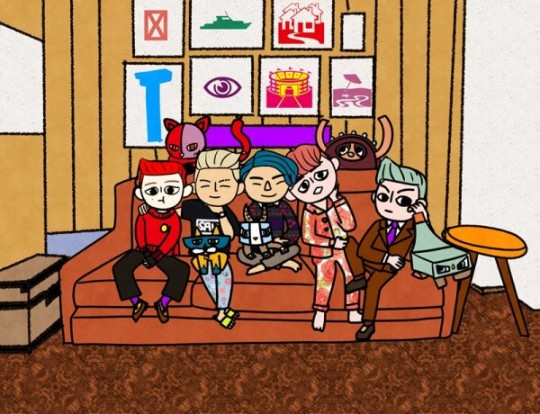 [동아닷컴=전효진 기자] BIGBANG's character 'GO BLINGS' are becoming webtoon characters.
The webtoon 'GO BLINGS' co-produced by YG Entertainment and KT is being released today (20th) simultaneously in 3 countries including Korea, the Unites States, and Japan.
'GO BLINGS' that were made after members of BIGBANG and the goblins for each member 'Blings' will also appear in the webtoon. Blings that love the shiniest thing in the world and the members of BIGBANG that know the whereabouts of the special object will interact in their daily lives, creating comical scenes.
The webtoon artist 'Kirin', known as a huge fan of BIGBANG, captured the characteristics and details of each individual member. For instance, G-Dragon's Bling, Shu, is a cat shoe goblin. The idea was inspired by the fact that G-Dragon is a big fan of cats and shoes and is expected to raise attention and sympathy of fans through real-life characteristics.
The webtoon will be released in Korea through KTOON, KT's official webtoon page, and in the US and Japan through Tapas and piccoma, respectively. The webtoon will be composed of 12 episodes, and each episode will be uploaded every Friday.
Tapas is the first Northern American English webtoon and web novel platform, founded in 2012. It is the largest platform in the US with over 28,000 artists and 40,000 works being serialized. Japan's piccoma is the 2nd most popular webtoon platform in Japan, which gained popularity in 2 years since the service first launched in Japan back in April 2016.
YG decided to create this series for the fans that may miss BIGBANG during their vacancy, to gift joy to the fans using the GO BLINGS character in various fields. The agency gives out GO BLINGS photo-shots every week for the fans worldwide, through their official Instagram.
2018. 7. 20.