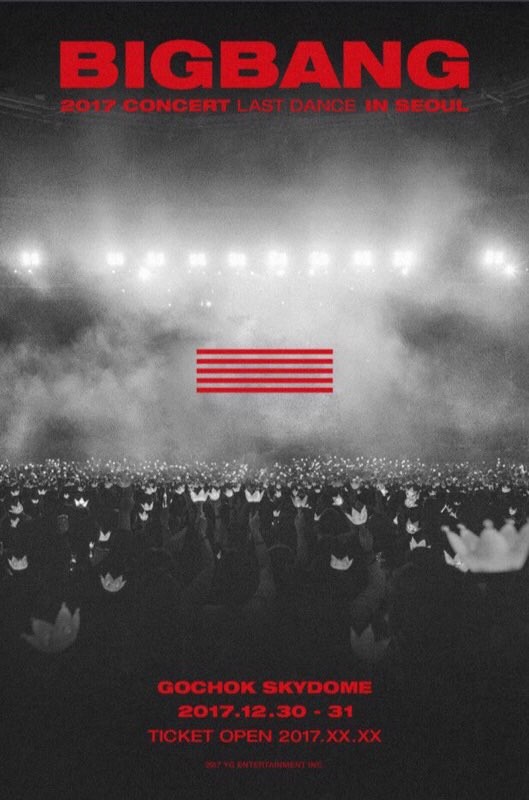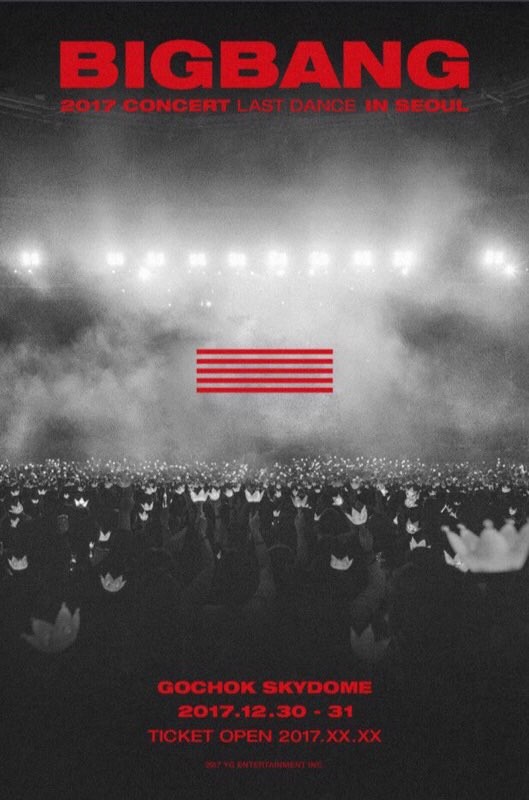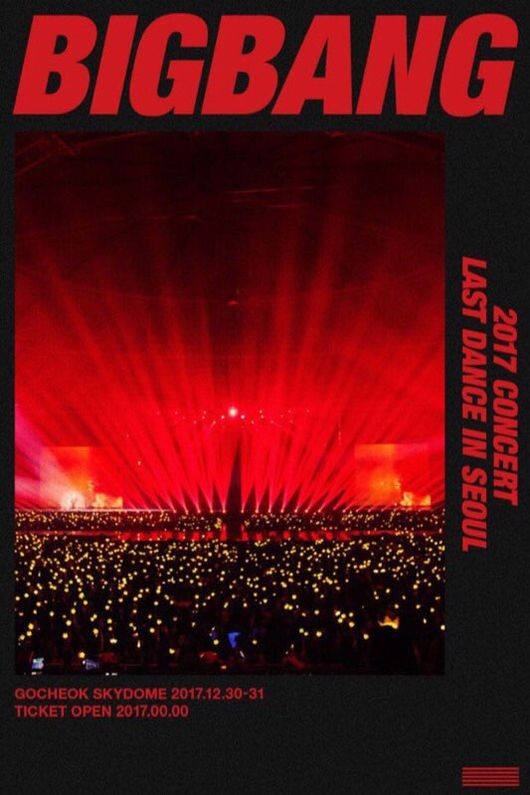 [OSEN=김은애 기자] The schedule for the opening of ticket sale for BIGBANG's concert to be held at the end of the year has been announced.
Today (Oct. 31), BIGBANG released two main posters of the Seoul concert on their official social media account. In the posters, the "Bang-bong" (the glow-in-the-dark stick that symbolizes BIGBANG) shaken by fans filling up the stadium with a stage lighted red catches the eyes.
BIGBANG will host "BIGBANG 2017 CONCERT 'LAST DANCE IN SEOUL"" on December 30 and 31 at Gocheok Sky Dome in Seoul, to round off the year 2017 with fans.
The first ticket sale will be opened on Auction on November 16 at 8PM. The competition to get the tickets is expected to be fiercer than ever before.
The concert will present solo performances of G-DRAGON, TAEYANG, DAESUNG, and SEUNGRI as well as group performances of group BIGBANG produced in a splendid way with videos and lighting in a grand scale. It will be a good opportunity to remember the meaning of BIGBANG who has left an unprecedented mark in Korea's music scene.
Before the Seoul concert, BIGBANG will hold their Japan dome tour in four cities in Japan from November 18. BIGBANG will be the first foreign artist who has held dome tour in Japan for five years in a row.
2017. 10. 31.