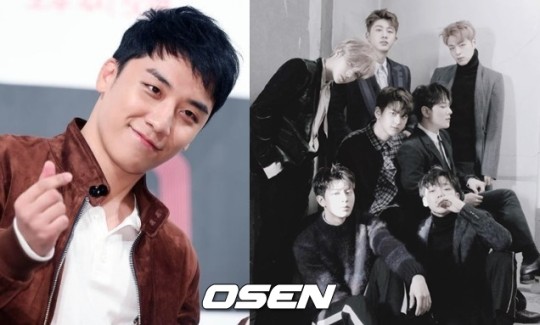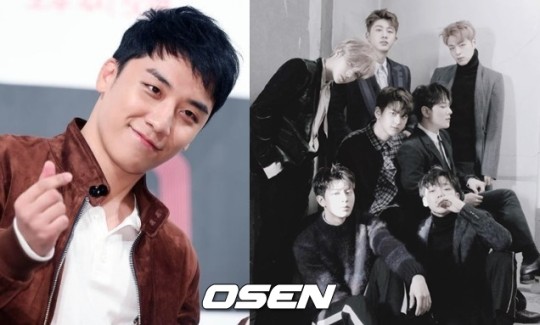 [OSEN=김은애 기자] It's the 'legendary line-up' fans of YG have been waiting for. BIGBANG's SEUNGRI and iKON will appear on 'Knowing Bros'.
According to related officials on January 16, BIGBANG's SEUNGRI and iKON have confirmed to make appearance in JTBC's 'Knowing Bros'. The filming will be on the 25th, the day of iKON's comeback.
The staff members of 'Knowing Bros' have worked hard to get SEUNGRI on the show. SEUNGRI has gathered attention from the viewers with his humor through many variety programs, including 'Radio Star'. Furthermore, he is known as the 'YG's Representative Variety Idol', making the most appearances in Japanese variety programs among other members of BIGBANG.
However, due to SEUNGRI's busy schedule including the recently held BIGBANG concert, it was not easy for him to set up a filming schedule. After the tour was over, SEUNGRI was able to confirm his guest appearance in 'Knowing Bros'. It is expected that SEUNGRI will actively participate in 'Knowing Bros' and will present a big laughter for the viewers.
SEUNGRI chose iKON as his favorite juniors from YG, so they got to make appearance in 'Knowing Bros' together. It was a result of a warm brotherhood from YG.
Since iKON will make their comeback with their 2nd official album soon, it is expected that their appearance in 'Knowing Bros' will receive a lot of attention. It's their 2nd official album that will release in 2 years, and the film takes place on the date of the release, January 25.
With iKON's appearance in 'Knowing Bros', YG's YANG HYUN SUK kept his promise with iKONIC (fans of iKON). YANG HYUN SUK have emphasized "All-in on Korean fans, will try to accept all requests from Konics" numerous times through his social media.
The fans wanted iKON to make appearance in 'Knowing Bros', while YANG HYUN SUK stated that he will try to make it happen. It is known that starting with 'Knowing Bros', iKON is receiving invitations from many variety programs.
Since iKON have shown their variety sense through programs including 'iKON PICNIC' which ended last year on December, they are expected to make the viewers laugh with their senior, SEUNGRI. People are paying keen attention on what kind of collaboration 'YG's Brothers' SEUNGRI and iKON will show in 'Knowing Bros', and whether their appearance will create another legendary episode.
Meanwhile, iKON will release their 2nd official album 'RETURN' on January 25. The album will contain the one title song 'LOVE SCENARIO', along with 8 new tracks and 4 Korean versions of songs previously released in Japan. The album is highly anticipated since iKON's leader B.I participated in the writing and composing of all 12 songs, while PSY and TABLO assisted on producing.
2018. 1. 16.