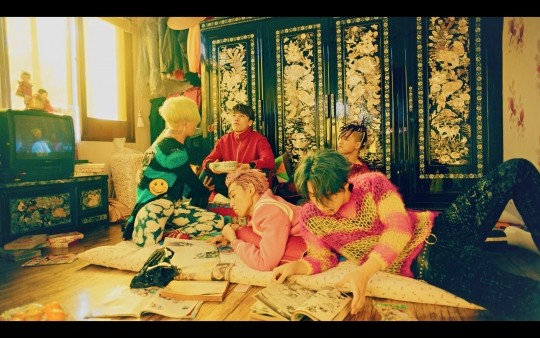 [스타뉴스=길혜성 기자] BIGBANG (G-DRAGON, T.O.P, TAEYANG, DAESUNG, and SEUNGRI), one of the top K-pop idol boy groups, has confirmed where to give the first TV performance after their comeback with the first full album in eight years.

BIGBANG will officially release their new full album "MADE" on December 12 at 12AM, that is, December 13 at 0AM, on different music-streaming websites. The new album will have total 11 songs including "FXXX IT" and "LAST DANCE", the double title tracks of the album, as well as eight songs released in "MADE" single project last year.

According to Star News' covering on December 9, BIGBANG has decided on where to give their first TV performance after their comeback with a new full album. The TV music show where BIGBANG will give their first performance after comeback is SBS "INKIGAYO" to be aired on the 18 in the afternoon.

BIGBANG will perform the double title tracks of their new album in "INKIGAYO", according to insiders. The two songs are "FXXX IT", a groovy hip-hop music with medium tempo and fun lyrics just as its lyrics suggest, and "LAST DANCE", an R&B slow song.

BIGBANG has already confirmed to appear in MBC's "The Infinite Challenge" and "Radio Star" show, as well as to perform in "2016 SAF SBS GAYO-DAEJEON". Now that BIGBANG has also confirmed the TV music show to give their first official performance after comeback, fans' anticipation is growing higher.

In the meantime, BIGBANG's label YG Entertainment ("YG") unveiled a teaser video of the music video of "FXXX IT" and a D-3 teaser poster for BIGBANG's comeback, on December 9 on the company's official blog YG LIFE. The teaser video of "FXXX IT" shows BIGBANG members' care-free attitude, along with some shocking items including censored figure of magazines and gambling cards. Plus, the members' bold style with colorful clothes and hairdos catch the eyes.

2016. 12. 8.