[서울경제=정다훈기자] "It's the last of Act I for BIGBANG" (DAESUNG)
"We will comeback as five members, new and improved" (SEUNGRI)
"I performed every stage as if it's the last. I'll meet you on stage again. Please don't worry." (TAEYANG)
"Being with all of you helped me overcome and eventually get here. Everything was possible because we were together" (G-DRAGON)
The last concert by 'BIGBANG' before serving their military duties came to an end. On 'BIGBANG 2017 CONCERT 'LAST DANCE' IN SEOUL' held in Seoul Gocheok Sky Dome on December 30 and 31, 4 members of BIGBANG including G-DRAGON, TAEYANG, SEUNGRI, and DAESUNG got on stage and spent a special moment with the fans, promising they will come back as 5 members including T.O.P.
This concert gathered attention as it was TAEYANG and G-DRAGON's last concert before they serve their military duty, and successfully gathered 70,000 audiences for the two days.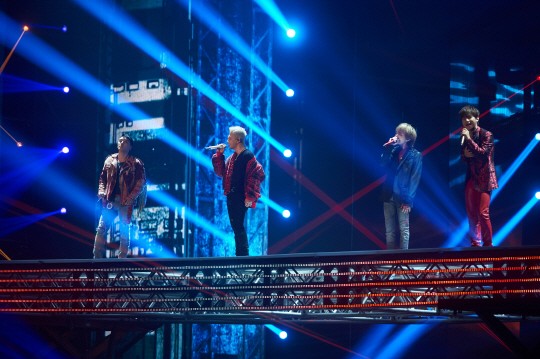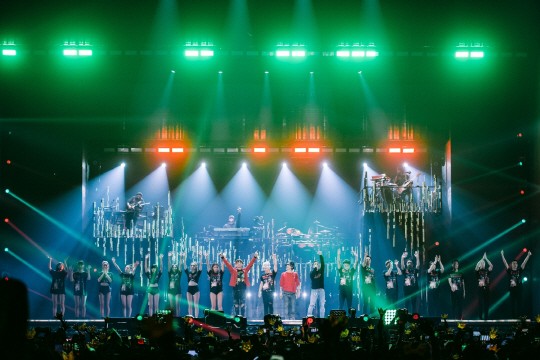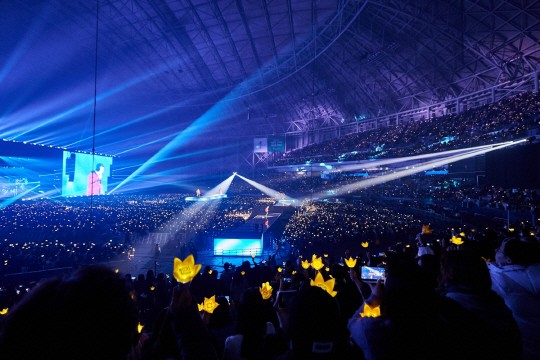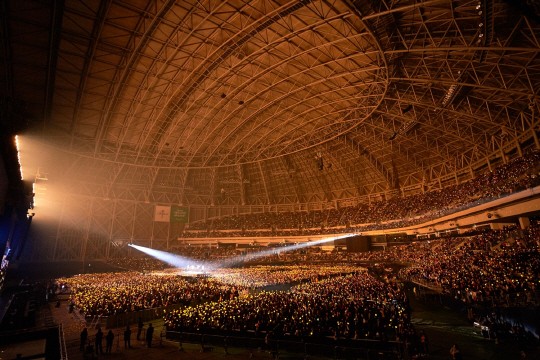 For the last concert before break, BIGBANG displayed simple yet sensual visuals on their stage utilizing big size LED. The width and height of the main stage of 'LAST DANCE' was amounts to 69Mx21M, and the 4K LED with width and height of 64M16M displayed an overwhelming visual scene. It was a shocking composition of stage, since one can consider the whole stage as a visual.
Also, the immense moving stage sized 13Mx4M moved scores of meters, designed to help the members can communicate with the audience at a closer range.
Following the glamorous opening visuals, BIGBANG displayed a strong performance through songs including 'HANDS UP', 'SOBER', and 'WE LIKE 2 PARTY'. They continued not only performing BIGBANG's greatest hits but also solo performances, including G-DRAGON and TAEYANG's solo releases in 2017, DAESUNG's solo releases in Japan, and even SEUNGRI's solo performance, which was hard to come by.
It was a concert where the audience can really feel BIGBANG's charm, releasing strong energy not only as a group with approximately 20 repertoires of songs, but also as solo members. The solo performances with songs such as 'Untitled', 'WAKE ME UP', 'AZECHO', 'COME TO MY' by G-DRAGON, TAEYANG, DAESUNG, and SEUNGRI captured the eyes and ears of the audience with the display of individual attraction by members. On the unit performances, DAESUNG and SEUNGRI performed 'LOOK AT ME GWISOON', while G-DRAGON and TAEYANG displayed a different color by performing 'GOOD BOY'.
G-DRAGON and TAEYANG facing military service next year stated, "I hope this becomes a fun and memorable concert as today's a very special day in many ways".
During the solo performances, TAEYANG performed 'WAKE ME UP' and 'DARLING', and G-DRAGON heated up the stage by singing 'BULLSHIT' and 'Untitled'. G-DRAGON stated, "I didn't get a chance to meet you after releasing my album, including TV appearances. It's an honor to finally be able to perform these songs in front of you at this stage". While introducing 'Untitled', G-DRAGON modestly stated, "I'll sing my best although I'm not good at singing".
TAEYANG stated, "I feel happy and grateful that I can perform on this stage following yesterday's concert". He continued, "The fans here yesterday were very enthusiastic, so it made me excited to think how heated up today's concert will be since the morning".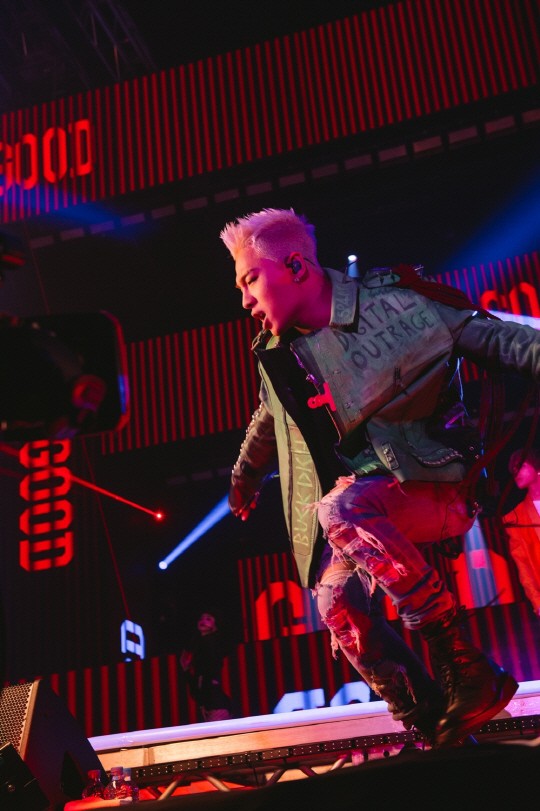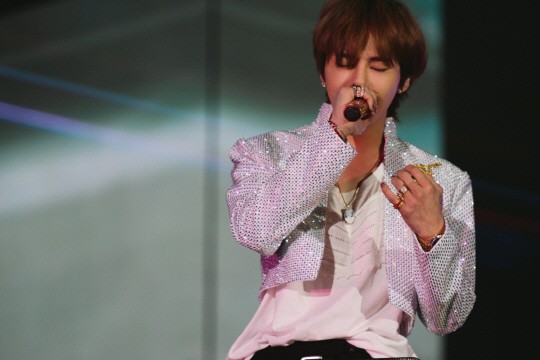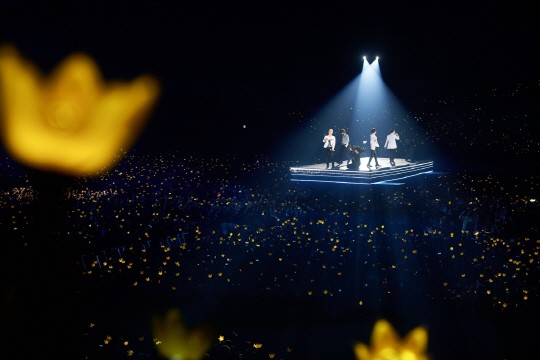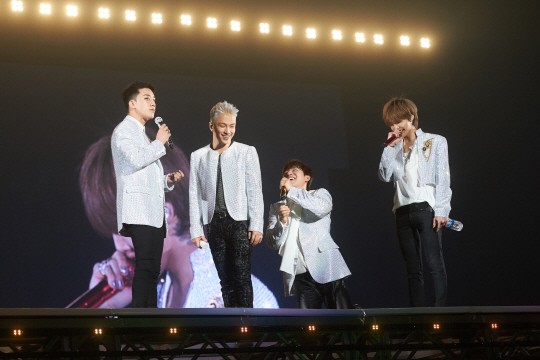 TAEYANG continued by showing love and trust by stating, "Thank you for showing love for us 5 members, and please continue to do so". He tried expressing his mixed feelings by stating, "Although it's sad to think that we won't be able to meet each other for a while, but it also makes me look forward to the day we meet again, new and improved". He also asked his fans, "Please wait for us until all 5 of us come back to meet you better than ever".
DAESUNG who talked cheerfully during the whole concert stated, "It's the last concert before joining the army. I don't think it's sad" and continued, "I will do all my duties as a man and come back in good shape".
BIGBANG spent the last night of 2017 by performing encore of songs "HEAVEN', 'LIES', 'CROOKED', and 'LAST DANCE'. After working tirelessly for 11 years since their debut in 2006 as a global K-Pop group, BIGBANG will depart with the fans for a while after this concert.
G-DRAGON stated, "The name of the tour, 'LAST DANCE' doesn't mean it's the last. I'm confident that it won't be the last. I hope you feel the same way".
He also told the audience, "I believe it's a period to improve ourselves, to reunite in better shape".
Lastly, he made a request to the audience by stating, "We received too much love, so I believe it's our duty to share the love we received. I want to present you bigger gifts day by day. We will be back, more mature, so please wait for us where you always have".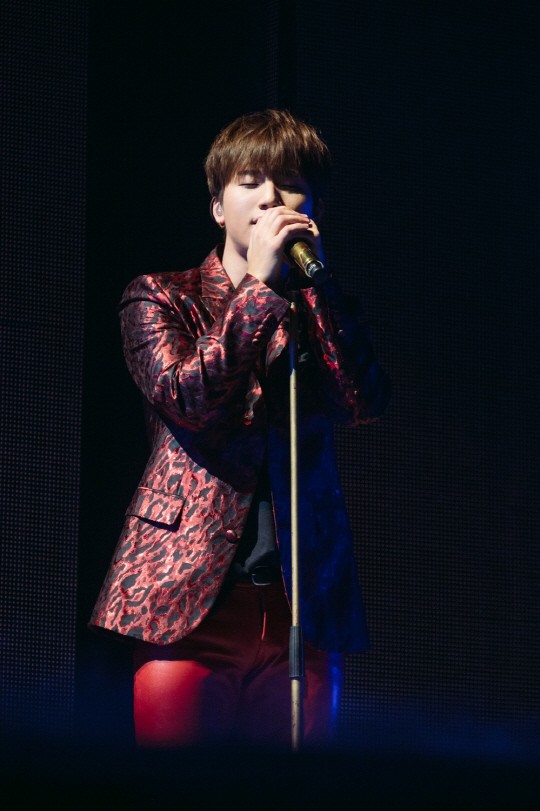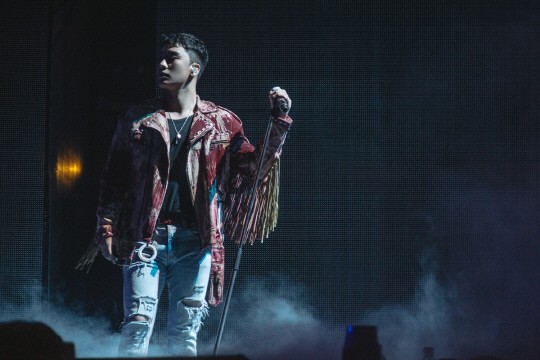 'LAST DANCE', which was tentatively the last concert, came to an end. BIGBANG released roughly 280 songs during the past 11 years since debut. SEUNGRI promised to come back as 5-member BIGBANG by stating, "The 280 songs contain the time and memories us and the fans shared together. We would like to think of it as a 'promise' rather than memories".
2018. 1. 1.