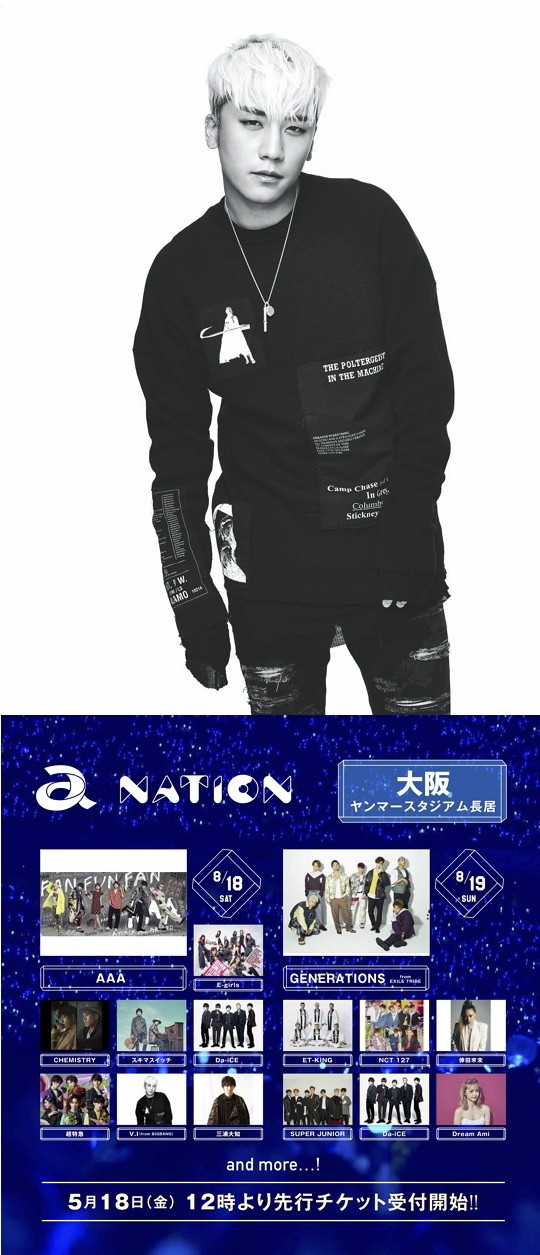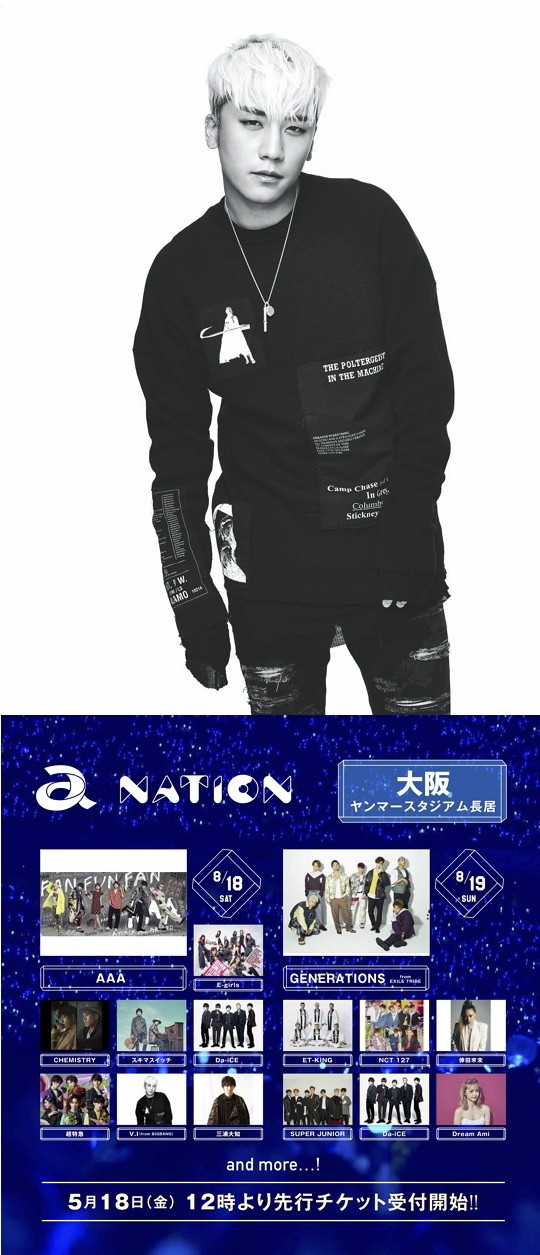 [한경닷컴=이준현 기자] BIGBANG's SEUNGRI will make his first ever solo appearance on Japan's largest summer music festival, 'a-nation 2018'.
It was confirmed that SEUNGRI will appear on Japan's largest summer festival 'a-nation 2018', which will be held on August 18 at Yanmar Stadium Nagai located in Osaka, Japan. He has previously appeared on the festival as part of BIGBANG, but the local fans are excited since it will be his first appearance as a solo artist.
SEUNGRI's popularity in Japan is currently ongoing. His Japanese solo debut album 'LET'S TALK ABOUT LOVE' released back in 2013 was ranked at no. 1 in the Oricon Album Daily chart, capturing the ears of Japanese listeners.
Furthermore, SEUNGRI gained popularity in Japan by appearing in variety programs and dramas including TBS' 'Sanma No Super Karakuri TV', Yomiuri TV's 'Downtown DX', and Fuji Television's 'Tunnels Thanks to Everybody'. He was also a host MC on Fuji Television's Sakigake! Ongaku Banzuke Eight'.
In addition to his appearance on 'a-nation 2018', SEUNGRI will hold his first solo tour in Japan, and solidify his status as a global artist. On upcoming August and September, SEUNGRI will meet the fans through his first ever solo tour in Japan titled 'SEUNGRI 1ST SOLO TOUR 2018', consisted of 6 concerts in 3 cities including Chiba, Fukuoka, and Osaka.
SEUNGRI, who noticed an active solo career prior to his enlistment, recently gained attention by releasing a song titled 'Ignite', under collaboration with world-famous DJ, Alan Walker. SEUNGRI is currently focusing on finishing his album for his solo comeback.
2018. 5. 19.