[스타뉴스=문완식 기자] Group BIGBANG topped Oricon's Weekly Chart with their DVD and Blu-ray containing live footage from their dome tour in Japan.
BIGBANG's 'LIVE DVD & Blu-ray 『BIGBANG JAPAN DOME TOUR 2017 -LAST DANCE- : THE FINAL』' topped Oricon's Weekly DVD and Blu-ray Rankings from the first week of its release.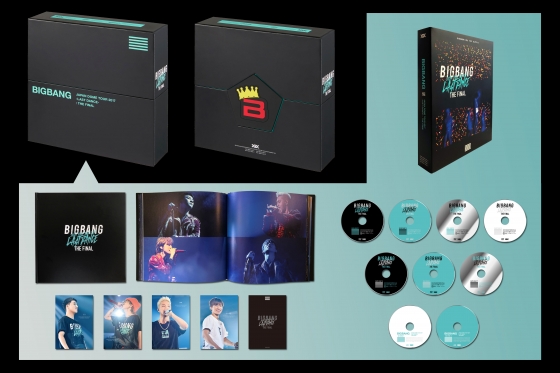 원본보기
The video contained live footage from BIGBANG's latest dome tour in Japan, before the members enlisted in the army. It not only contains footage from the concert scene but also a documentary including scenes of the members in backstage, their thoughts on the fans who have supported them, and interviews that make viewers look back at the history of BIGBANG.
BIGBANG holds the title of holding dome tours in Japan for 5 consecutive years for the first time as artists from overseas. Their latest dome tour gathered 696,000 audiences through 14 concerts in 4 cities, including their concerts in Fukuoka Yafuoku! Dome, Kyocera Dome Osaka, Nagoya Dome, and Tokyo Dome. The proved themselves as the best K-Pop group by gathering a total of 4,205,500 audiences through dome concerts in the past 5 years.
Besides SEUNGRI who is currently active as a solo artist, the remaining 4 members of BIGBANG are currently serving their military duties. SEUNGRI has recently confirmed to add 2 additional concerts in his first solo tour in Japan, 'SEUNGRI 2018 1ST SOLO TOUR [THE GREAT SEUNGRI] IN JAPAN' due to the passionate support by fans.
Furthermore, G-DRAGON will connect with the fans by releasing the human documentary, 'Kwon Ji Yong Act lll: M.O.T.T.E'. Following the trailer video which unveiled through BIGBANG's official YouTube channel on the 23rd, the full version will be officially released through YouTube Original on September 5.
2018. 8. 23.