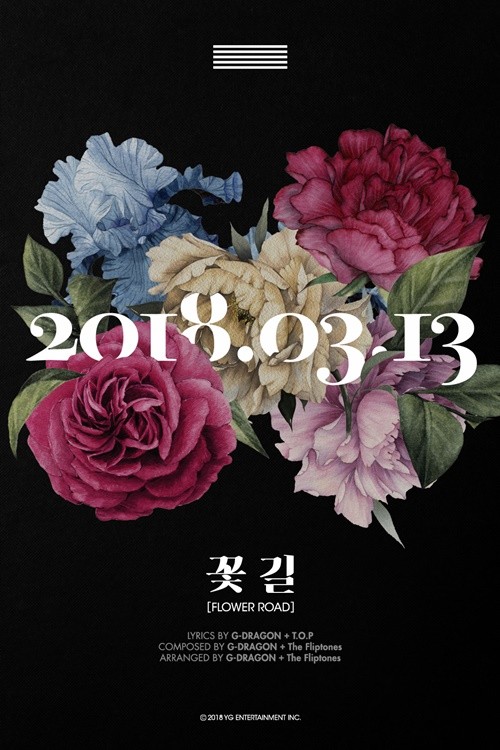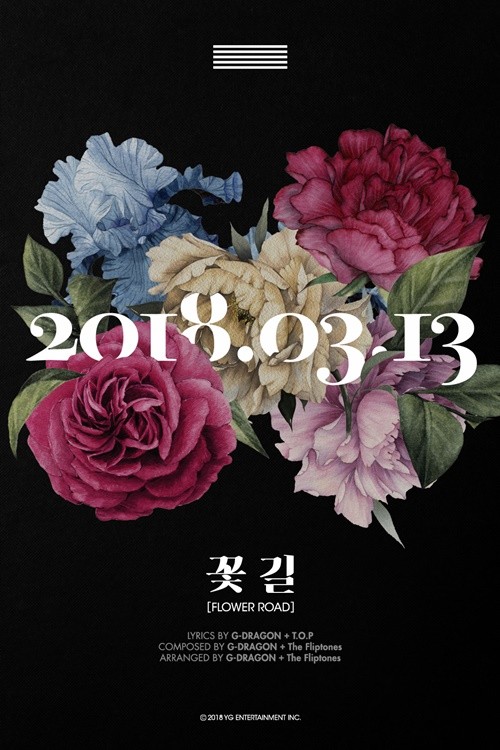 [엑스포츠뉴스=김미지 기자] Following their 'all-kill' in 8 different music charts, BIGBANG also proved their popularity overseas being placed at no. 1 on iTunes in 28 different countries.
As of March 14, 8 AM, BIGBANG's new single 'FLOWER ROAD' topped music charts in platforms including Melon, Mnet, Genie, Soribada, Bugs, Olleh, Naver, and Monkey 3, achieving an 'all-kill'.
They also proved their global presence by topping iTunes Charts in 28 countries including Hong Kong, New Zealand, Singapore, Taiwan, and Brazil.
The new song 'FLOWER ROAD', which is a love letter recorded by BIGBANG for the fans before the members' enlistment, dominated music charts in and out of Korea as soon as the song was released, while receiving keen attention from fans and the public.
The song 'FLOWER ROAD' that features all 5 members of BIGBANG, contains the sincere thoughts of BIGBANG when they had their upcoming vacancy in mind, due to their enlistments. The intricate and poetic lyrics written by leader G-DRAGON and oldest member T.O.P is warming the hearts of fans.
'FLOWER ROAD' became a great source of happiness and consolations for the fans who will miss BIGBANG during their vacancy. The fans, who stood by BIGBANG for the past 12 years, felt the sincere lyrics that state "Take a short break on the way along this flower road and wait for me their". Currently, 4 members of BIGBANG are serving their military duties except for the youngest member SEUNGRI, who's busy with schedules in and out of Korea.
Following the oldest member T.O.P, G-DRAGON entered the 'White Skull' division located in Cheorwon, Gangwon-do on February 27, while TAEYANG enlisted in the 'Blue Star' division located in Cheorwon, Gangwon-do on March 12. DAESUNG followed up on the 13th, by enlisting in the 'Ikija' 27th infantry division located in Hwacheon, Gangwon-do.
2018. 3. 14.