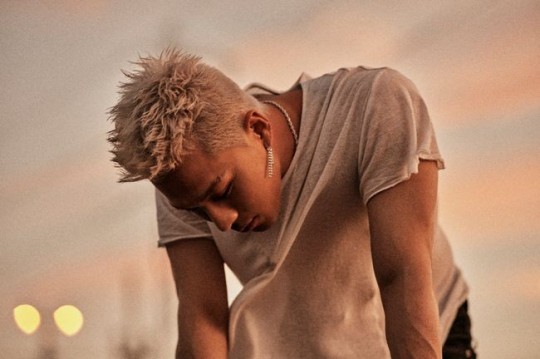 [OSEN=정지원 기자] American Billboard spotlighted TAEYANG's new album "WHITE NIGHT".
On August 16 (local time), American Billboard reported about TAEYANG's comeback, saying, "It's been three years since Taeyang released his last solo work, but BIGBANG's resident R&B smooth crooner returned with his passionate White Night album today in South Korea."
Billboard went on to introduce "WHITE NIGHT" and each of its track in detail, saying, "Beginning with the soulful trance intro of "White Night," the album leads directly into "Wake Me Up," an ambient track about the dreamlike state of love. "Darling," the impassioned lead single, follows as a piano-based pop ballad and serves as a sonic sequel to his 2014 hit "Eyes, Nose, Lips."
Then, Billboard extolled TAEYANG's new album by stating, "Filled with evocative melodies and heartfelt lyrics, White Night explores a range of emotions through a variety of musical influences…"
Billboard also explained, "Along with the release of the album, Taeyang dropped music videos for both "Darling" and "Wake Me Up." The duo present Taeyang at his most sentimental as he sings amidst the glitter-infused dreamscape of "Wake Me Up" and in a variety of settings in the video for "Darling," which shows the BIGBANG member as a mournful lover reflecting on romance from amidst fog and high above Los Angeles before transitioning to solitary reflection in a church and the isolation of Alaska."
In line with Billboard's rave review for TAEYANG's new album, "WHITE NIGHT" is sweeping music charts of both in and out of the country upon its release on August 16. Notably, the album has proven TAEYANG's substantial influence in the global music scene by taking No.2 on iTunes albums chart of the United States, the birthplace of pop music and the world's biggest pop music market, on August 17 in the morning.
TAEYANG also set his personal best record by topping the iTunes albums charts of total 23 countries including Brunei, Cambodia, Chile, Columbia, Denmark, Dominican Republic, Finland, France, Greece, Hong Kong, Indonesia, Kazakhstan, Macao, Malaysia, Mexico, Peru, Philippines, Singapore, Taiwan, Thailand, Bahamas, Turkey, and Vietnam.
TAEYANG will more actively present himself to the public than ever before, by appearing in many TV shows including MBC "Single Life" and "Thinking of Brother", JTBC "Knowing Bros", and SBS "Fantastic Duo", as well as world tour concert. The Seoul concert of TAEYANG's 2017 world tour "WHITE NIGHT" will be held on August 26 and 27 at Jamsil Gymnasium in Seoul.
2017. 8. 17.